Think Tank in the office with lighting
The think tank is equipped with integrated lighting
The think tank is designed to calm open office spaces. Workplace conversations or long and loud telephone calls disturb colleagues at work. These have to be moved to the think tank, to the room in room system. For the think tank to be up to the task, it has to provide good sound insulation, i.e. it has to be closed on all sides. The associated system ceiling shades the office lighting. Integrated lighting must be provided for the room-in-room system.


Light in room in room System
integrated lighting
Light Adapted to the size of the thinker cell
Light in LED technology
Light colour 4000 K neutral white
Option 3000 K warm white
Light output as required
Light switchable and dimmable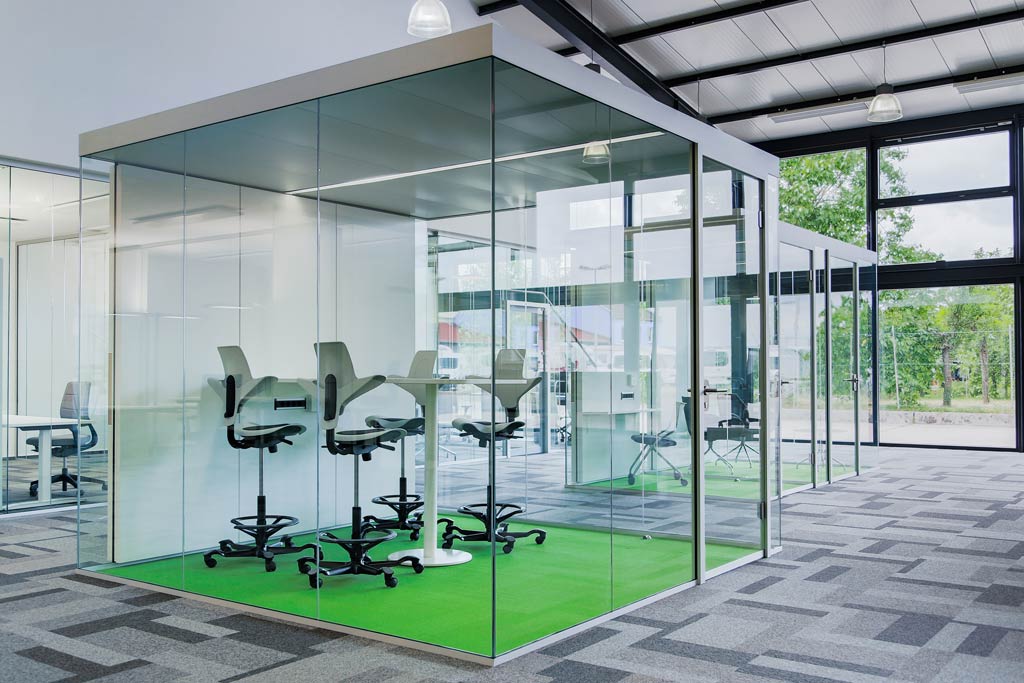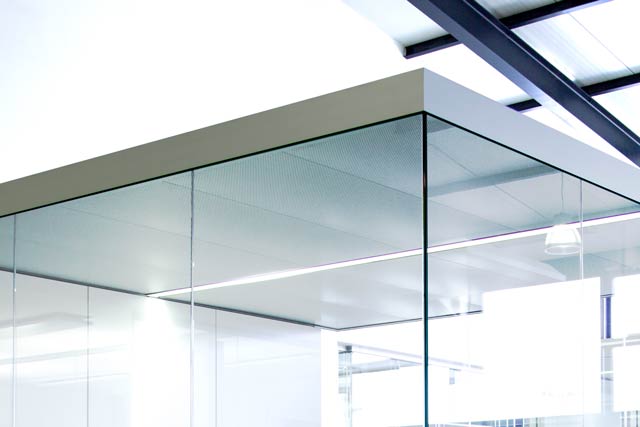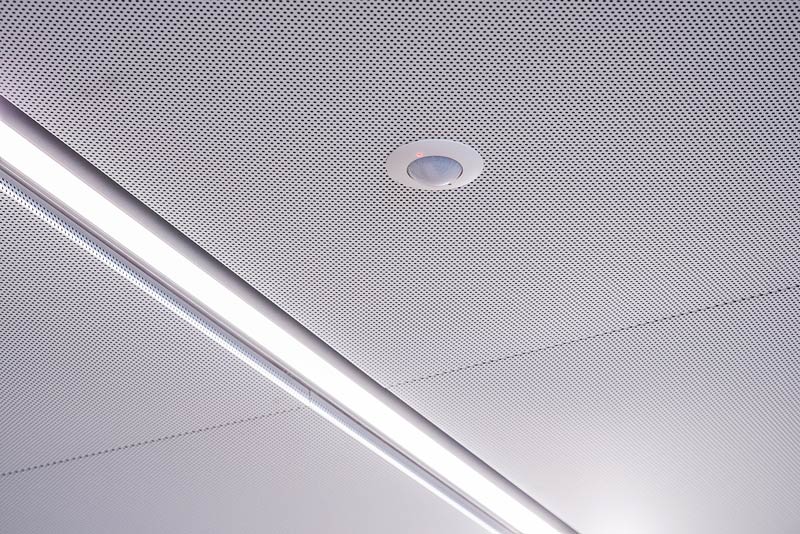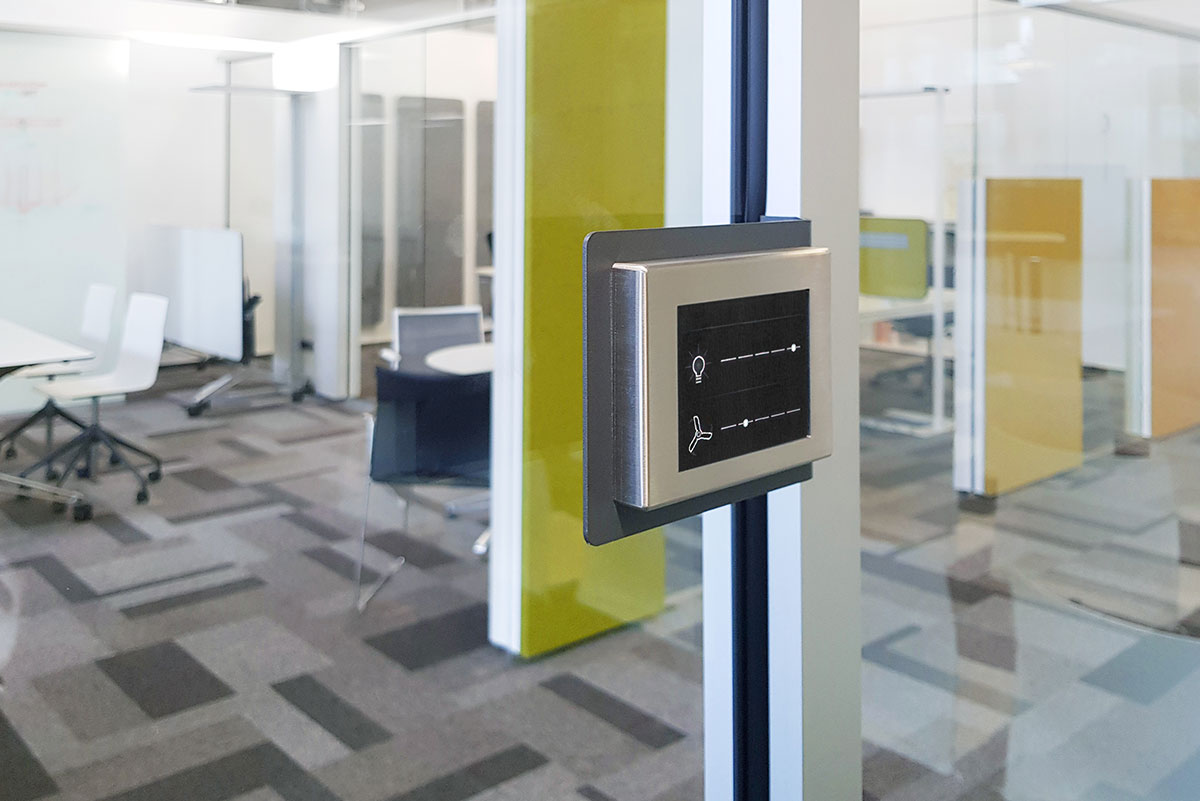 Control panel / Touchscreen
The LED luminaire guarantees high luminous efficacy with low power consumption. A microprismatic cover ensures optimum and glare-free light diffusion and a presence detector is located in the ceiling element. As soon as the thinker cell is entered, the light band (also the ventilation) switches on and illuminates with full capacity. The user then has the option of controlling the light (including ventilation) via the TFT panel on the door frame, i.e. adjusting it as required, e.g. for a screen presentation.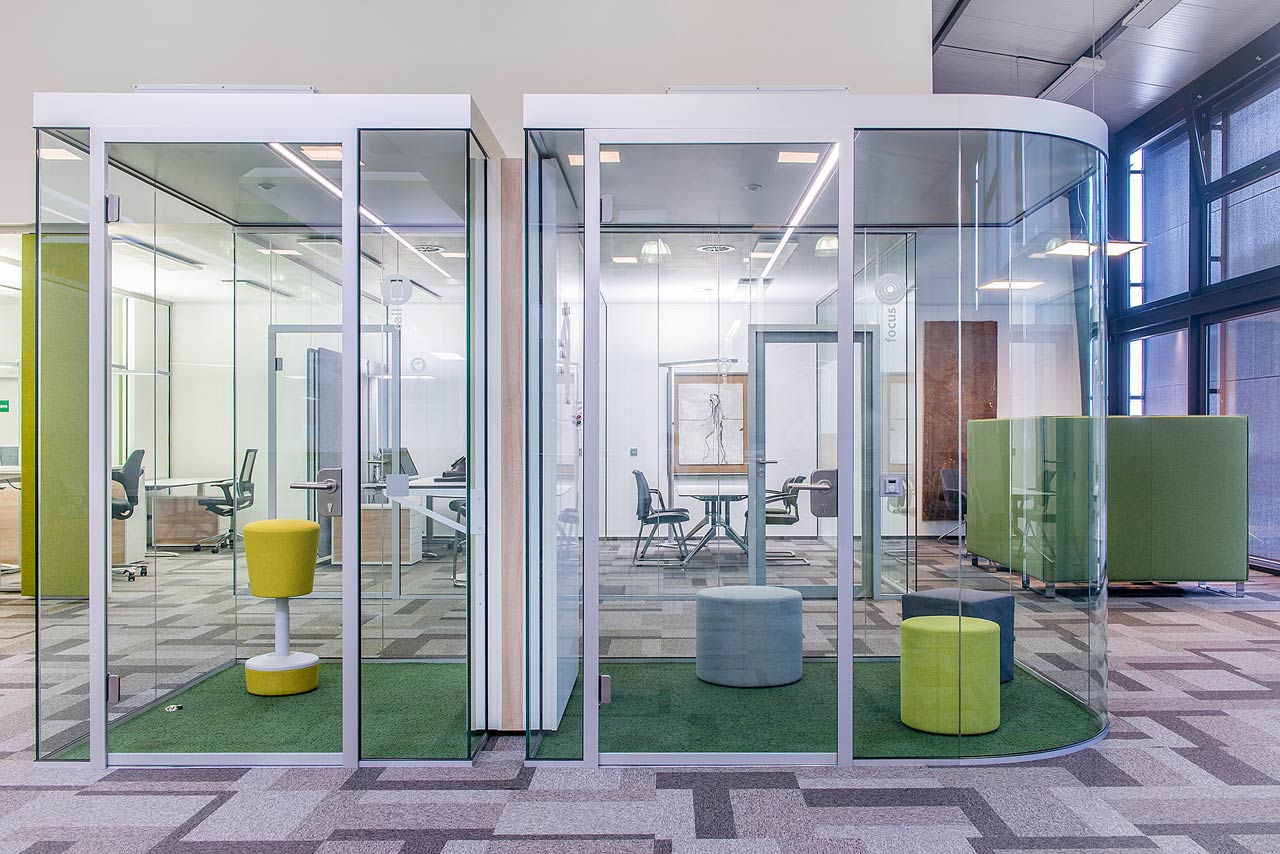 The room-in-room system can be designed specifically for work settings in terms of size, equipment and decoration.
The think tank can be optimized for many applications. Here are a few examples. Tell us your wishes. We build your vetroCUBE.