Glass wall details, construction, variants, design
The soloVETRO glass wall consists of frameless glass surfaces and, on request, of full wall surfaces or acoustically activated surfaces.
The glass elements are frameless. The panes are specially machined at the sides and glued dry and stable with a transparent seal. Silicone is NOT used. The only glass wall is only guided on the floor and under the ceiling in slim aluminium profiles. All profiles are silver coloured, EV1 anodised. The functional and discreet design of the soloVETRO glass wall underlines the design of modern office zones. The transparency promotes team awareness. The transparent partition walls create a light and light-flooded atmosphere. The conscious strengthening of visual relationships supports your employees in their daily work.
Glass wall soloVETRO single glazed:
An aluminium profile (30/30 mm) is mounted on the floor. This profile contains the glass wall, the 12 mm VSG pane in the middle and telescoped in the slightly higher ceiling profile (30/50 mm). The soloVETRO glass wall is available in two versions. The single glazed wall is suitable for medium sound insulation and is particularly economical. This construction achieves up to approx. 37 dB with a 12 mm LSG glazing. The single glazed and the double glazed office glass wall have the same height profiles so that they can be combined at any time.
Glass wall soloVETRO double glazed:
Here too, an aluminium profile (30/80 mm) is screwed to the floor. The two glass panes are adjusted flush with the edges. The glass wall is telescoped in the slightly higher ceiling profile (50/80 mm). Both profiles are extremely slim and unobtrusive. The double-glazed wall is equipped with 2 x 10 mm ESG panes for sound insulation of approx. 42 dB. This means that this wall is always used where high sound insulation and maximum transparency are required.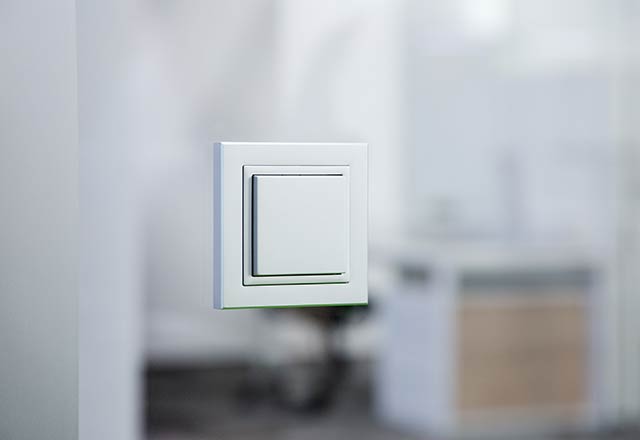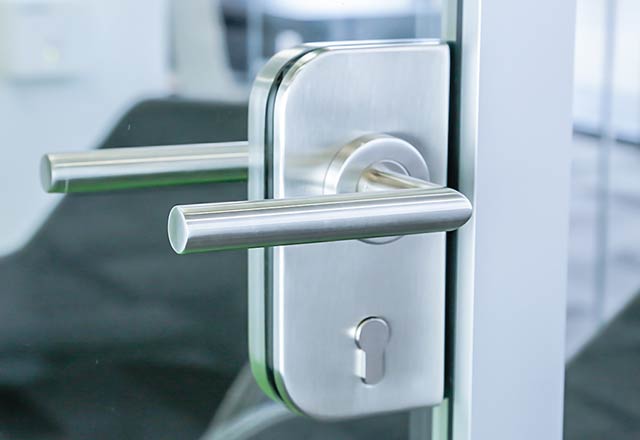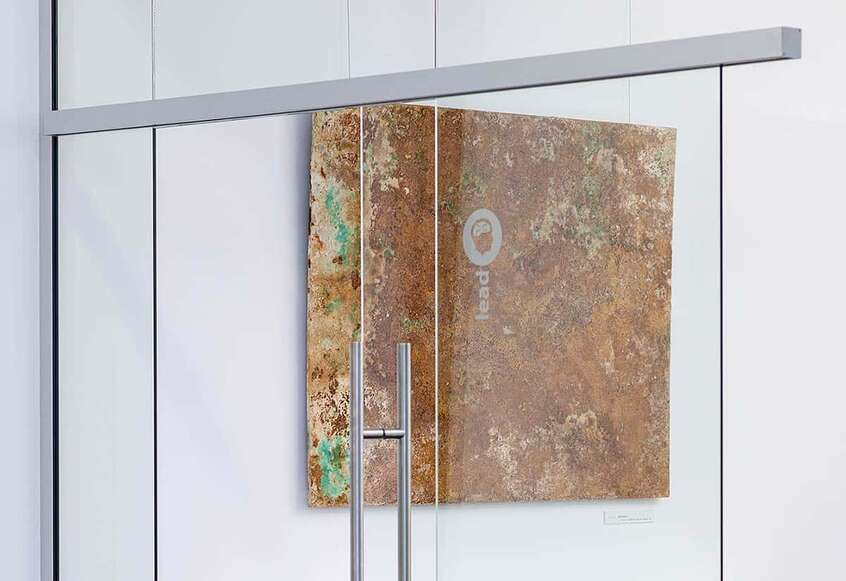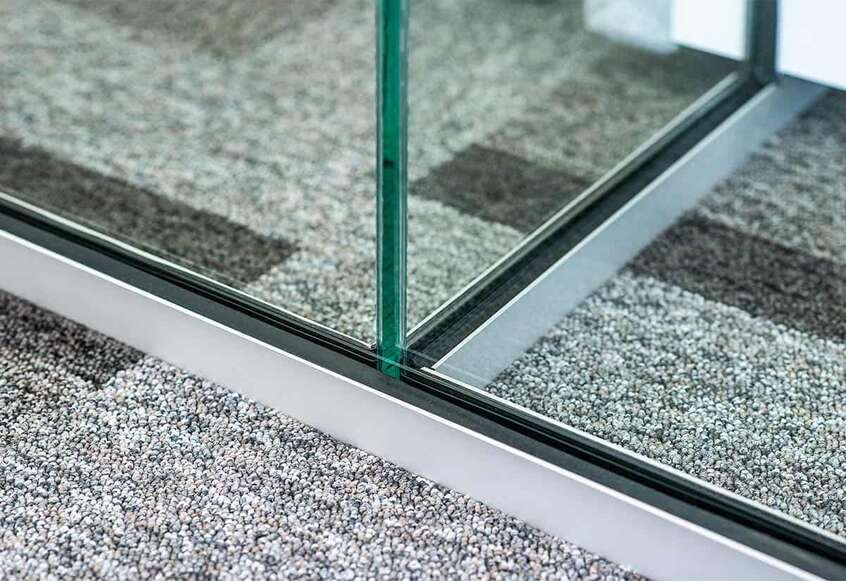 Highly transparent all-glass walls contribute to the optimised use of office space. Rooms appear larger. Central zones can be exposed and better used.
The soloVETRO glass wall provides good sound insulation. On request, we integrate high-performance absorbers to reduce the reverberation time.
The all-glass wall is composed of frameless glass elements. The butt joints are dry glued. Corners are glass to glass joints.