As a room system, the glass wall optimises communication in the office
For the furnishing of modern, open office landscapes soloVETRO is a suitable tool to create necessary bulkheads. The transparency of the walls, for example for conference rooms or offices of executive employees, underlines the striving for openness and yet creates the necessary confidentiality. Acoustically incompatible zones can thus be located close together. The visual contact of the employees optimizes communication. Processes become more transparent.
The glass wall stands for usable middle zones
Even more traditional office forms, such as the cellular office, the group office or the combination office, can benefit from the use of the soloVETRO all-glass wall. Areas that otherwise degenerate into disreputable traffic routes are daylight areas and become part of the office landscape. Central zones are visually integrated into the office space. Generally accessible functions such as meeting rooms, technical zones, team zones or work cafes can now be accommodated here without the activities that take place there disturbing the workplaces. Glass walls make even small rooms appear much larger. Conversely, rooms can be optimised in size accordingly.
The all-glass wall supports the room acoustics
The frameless soloVETRO glass wall system supports optimum room acoustics in two ways. While maintaining the necessary transparency, the glass wall creates a high level of confidentiality. The variants with single or double glazing ensure task-oriented sound reduction. As the user, you choose the most economical variant for your purpose. As a glass acoustic solution, the glass wall becomes a resting module for open office spaces and calms them down with regard to reverberation time and the propagation of direct sound without creating closed rooms.
The glass wall optimises office space as an acoustic solution
The rest Module is a suitable building block for the sustainable acoustic and functional optimisation of open office spaces. The acoustic module is installed between workgroups depending on the concentration requirements. Acoustic isolation between different teams makes sense, perhaps even here without forming separate rooms. Communication within the teams can be conducted without any worries. The neighbouring team is not disturbed.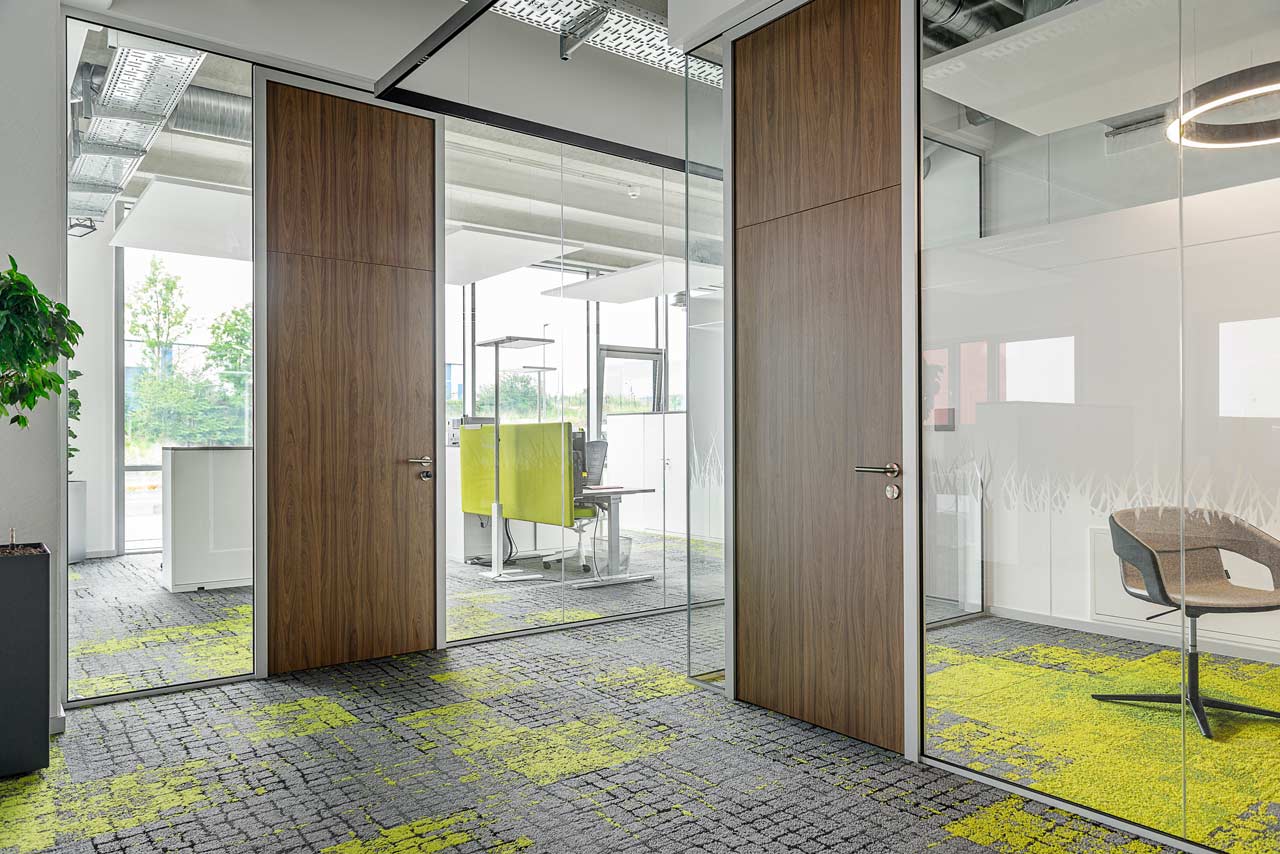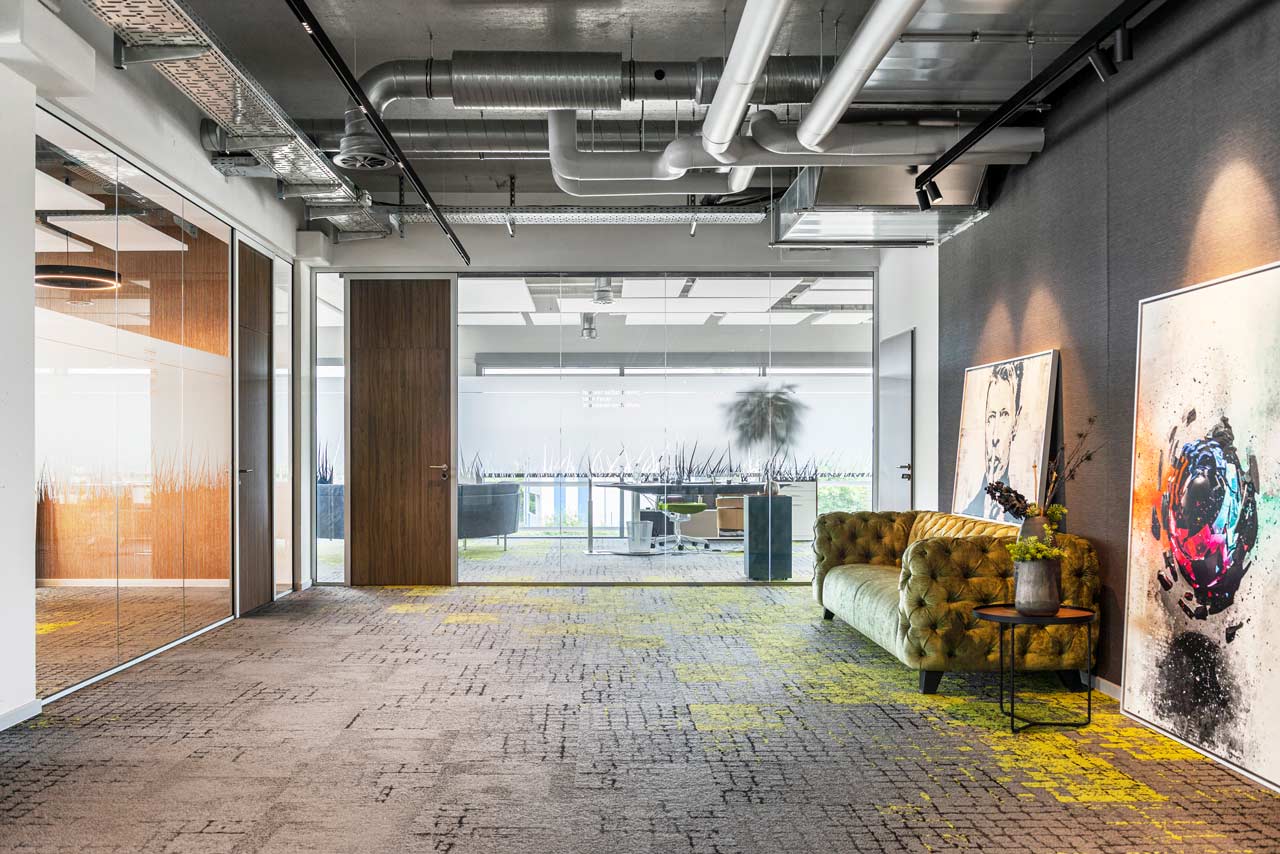 Highly transparent all-glass walls contribute to the optimised use of office space. Rooms appear larger. Central zones can be exposed and better used.
The soloVETRO glass wall provides good sound insulation. On request, we integrate high-performance absorbers to reduce the reverberation time.
The all-glass wall is composed of frameless glass elements. The butt joints are dry glued. Corners are glass to glass joints.