Self-sufficient cooling for room-in-room system
The think tank is available with a comfortable ceiling cooling system.
Depending on its size, the number of people using it, the technical equipment and the period of use, the think tank can lead to sensitivities with regard to the resulting heat. In this case, we have developed a self-sufficient room cooling system. The thinking cell in room in room construction can be equipped with an integrated and self-sufficient cooling, a ceiling cooling. In this case, the sound-absorbing ceiling elements of the room-in-room system are equipped with water-bearing capillary tube mats. The mats are connected to a compact self-sufficient heat exchanger, a chiller or to the existing cooling water network of the building. The cooled water flows through the capillary tube mats and absorbs the heat generated in the room-in-room system via the metal cassette ceiling. The water flows back to the chiller, the recooler, where it is cooled back to the initial temperature. There, outside the vetroCUBE, the heat load is removed from the water and then returned to the ceiling, creating a constant cooling circuit.


Room in room with radiation cooling
native cooling
silent radiation cooling
invisible technology
even small rooms without draughts
no noise emission
high comfort
high efficiency
separate from ventilation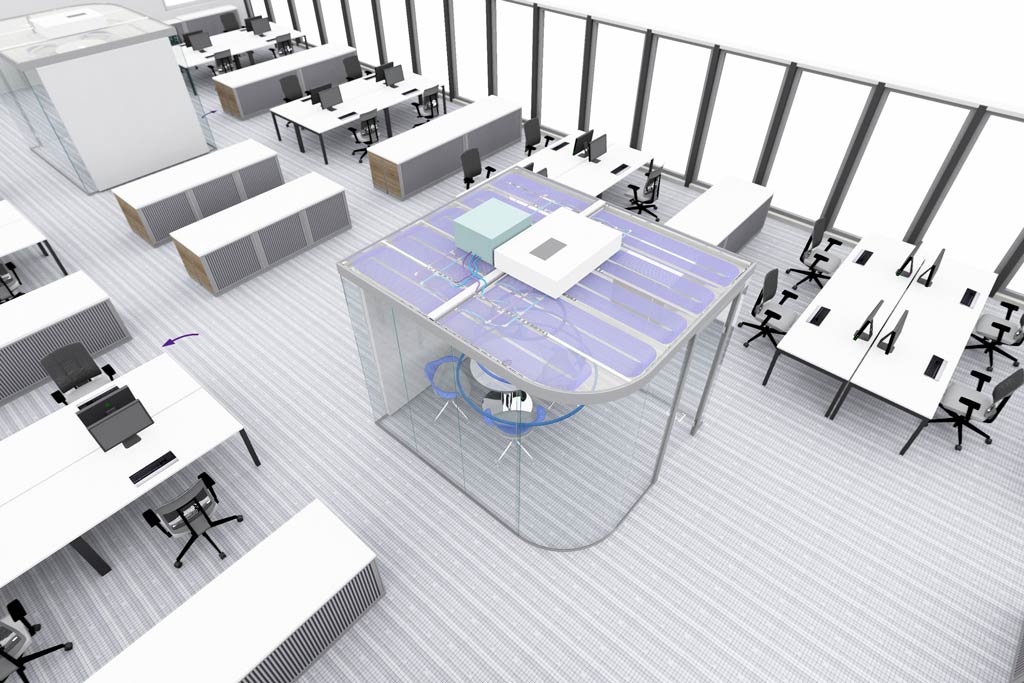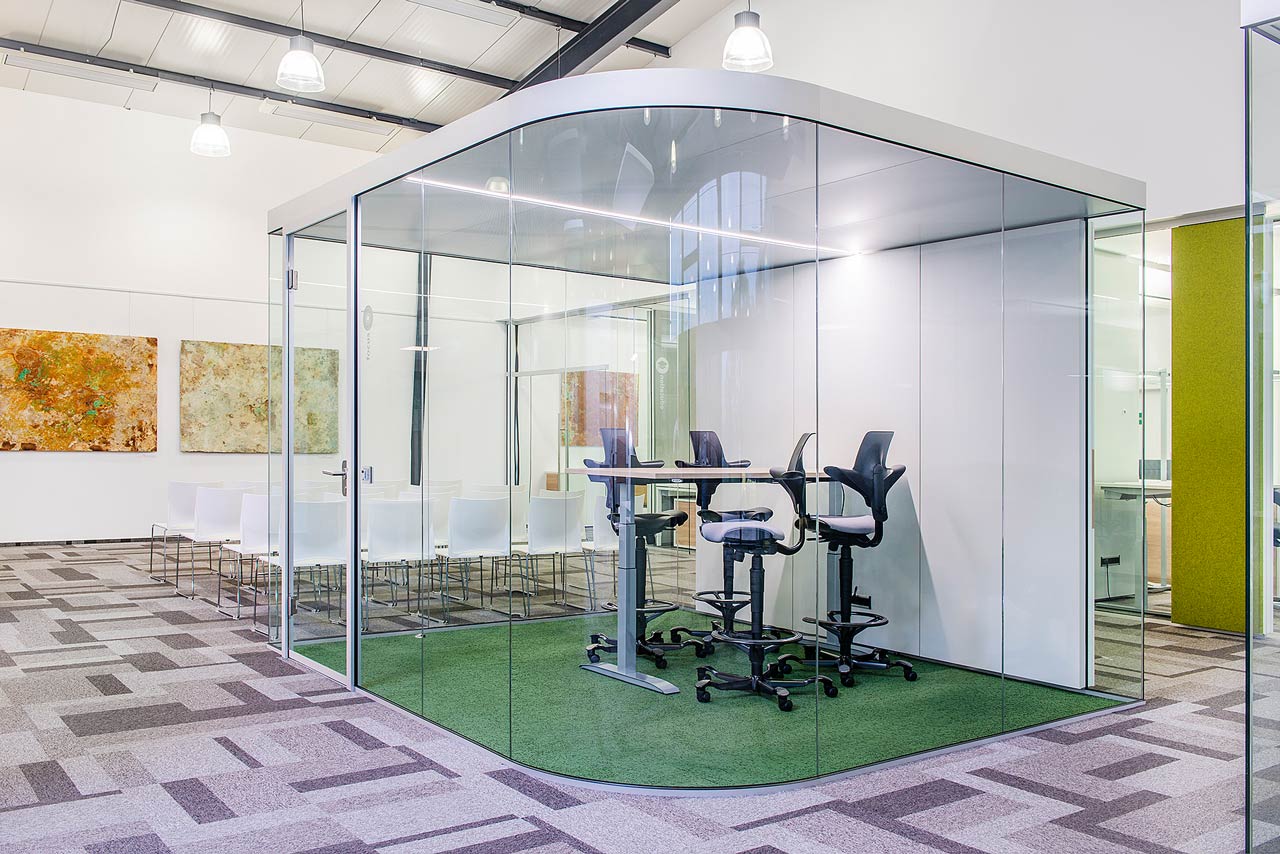 The room-in-room system offers a comfortable steel cooling system
We install the capillary tube cooling of a leading manufacturer in the ceiling element of the room in room system. The large surface of the system ceiling enables a high heat exchange with a small temperature difference. The result is a high energy exchange without draughts. Thus we make use of the comfort advantages of this "gentle" technology. In view of the small rooms, this is of great importance. There are no draughts at all.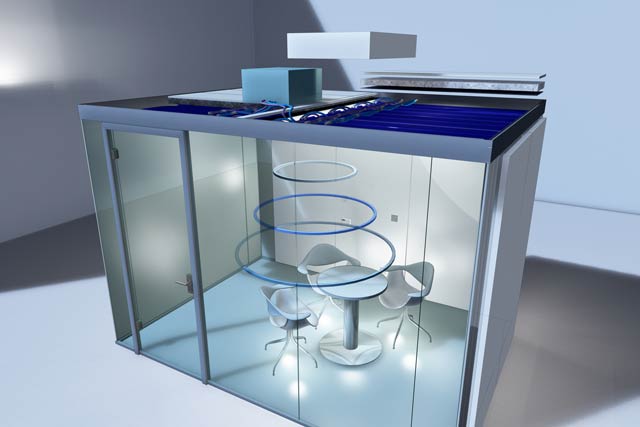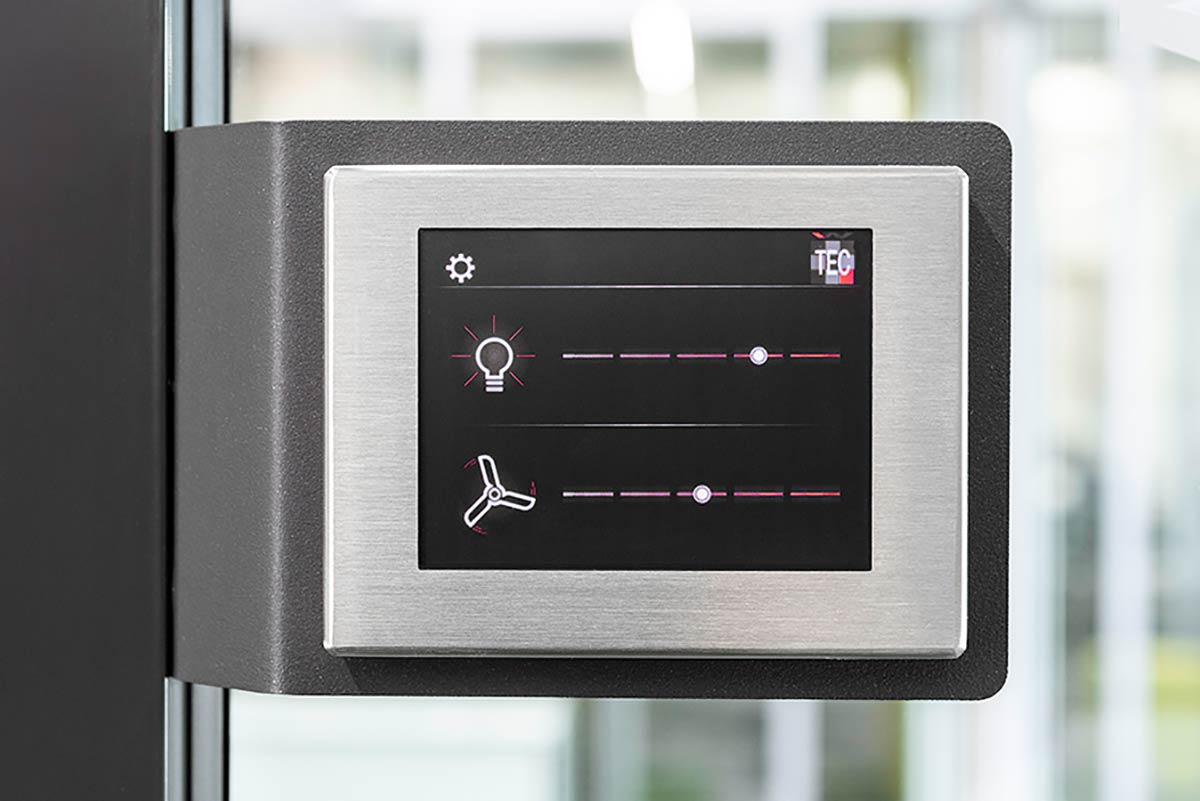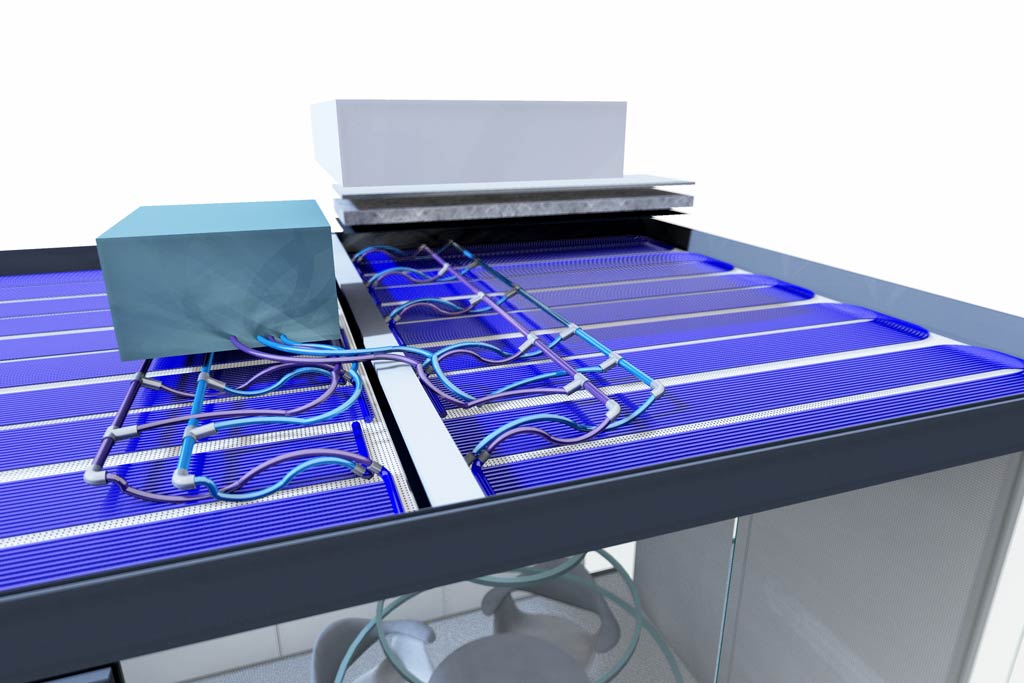 Heating option
The capillary tube technology can also be used for combined applications, for heating and cooling.
In case you only need to heat the room in room system, we also offer electric steel bodies in the ceiling segments. This makes installation much easier and is energy efficient. Contact us for such a need.
The room-in-room system can be designed specifically for work settings in terms of size, equipment and decoration.
The think tank can be optimized for many applications. Here are a few examples. Tell us your wishes. We build your vetroCUBE.